'Don't touch my junk' flier is tired of fame
The words are probably already familiar to you: ""If you touch my junk, I'll have you arrested."
TSA Airport Security Protest Tshirts, Buttons
by
Scarebaby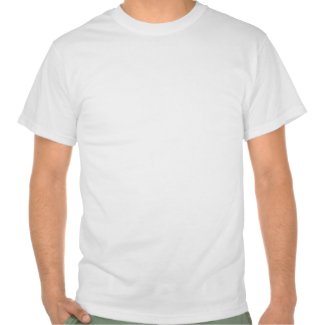 Don't touch my junk & don't touch my kid's junk
by
greenbaby
That's what John Tyner of California told a San Diego airport security officer last week when he was subjected to a new form of pat down that includes touching in private areas. One week after an audio recording of the disagreement started circulating online, Tyner is tired of the fame.
The LA Times reports:
A "Don't Touch My Junk…and Don't Touch My Kid's Junk, Either" T-shirt is reportedly selling quickly on the Internet. So are other commercial products using Tyner's widely-heard challenge to a Transportation Security Administration screener: "If you touch my junk I'll have you arrested."
But after a dizzying week of interviews explaining why he refused to submit to a full-body scan or a pat-down search, the former bicycle racer who considers himself a Libertarian says he's ready to slide back into his normal life.
Link...

TSA pat-downs 'overly intrusive,' key lawmakers say
WASHINGTON — The incoming leaders of the House Transportation Committee on Friday called the new airport pat-down procedures "overly intrusive" and demanded that the Transportation Security Administration restrict their use.
In a letter to the TSA, Rep. John Mica, R-Fla., and Rep. Thomas Petri, R-Wis., who are set to assume leadership of aviation issues in Congress next year when Republicans take control, said only the highest risk passengers should be subjected to the more aggressive pat-downs.
Link...