It's hard to believe it's 2011 and we still haven't cured breast cancer. One of the best sites I've found for up-to-date information on breast cancer advances and news is
BreastCancer.org
, a non-profit site and organization that "is...dedicated to providing the most reliable, complete, and up-to-date information about breast cancer and breast health as well as an active and supportive online community." You can follow them on twitter for breaking news and inspiring stories, too.
Another awesome site is the
Susan G Komen for the Cure
website, an absolutely brilliant destination for information, encouragement, and help for anyone affected by breast cancer. They sponsor race walks and runs to raise funds thru their "Race for the Cure" events worldwide.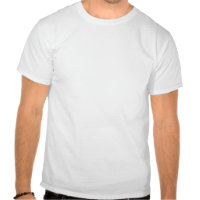 Customizable tshirt allows you to change the text beneath the pink ribbon
Tshirts shown here are from Cafepress and Zazzle. Cafepress states that "An amount equal to 10% of the retail price for all products tagged with "BCA2011" and sold through the CafePress Marketplace during September 15, 2011 through October 31, 2011 will be donated to Breastcancer.org." (link...)

Zazzle's website states that " A portion of the proceeds go to the Susan G. Koman for the Cure Foundation." (link...