The Hunger Games movie is coming! March 23, 2012 is the official opening date.
According to the
London Daily Mail
:
"If you haven't heard of the Hunger Games movie yet, you soon will.
Based on the book by the same name, with 23.5 million copies in print in the U.S., the movie set the record for first-day advance sales beating Twilight when tickets went on sale on February 22.
The Hunger Games takes place in the ruins of what once was North America, according to the movie's official website.
It depicts a world in which teenagers are chosen to fight each other to the death as a form of government intimidation. Protagonist Katniss Everdeen's younger sister, Primrose, is originally chosen to take part but her sibling volunteers in her place to compete in the games." Other beloved characters include Peeta Mellark and Gale Hawthorne.
So...if you're in the market for a tshirt to wear on opening night, or a gift for a Hunger Games fan, we've got you covered!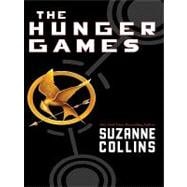 Hunger Games Official Illustrated Movie Companion


The Hunger Games Trilogy Boxed Set

The Hunger Games - Down W/Capitol Poster Adult T-Shirt In Heather Charcoal
The Hunger Games Movie Necklace Single Chain "Mocking Jay"
The Hunger Games Movie Prop Replica Jacket "Katniss's Arena" (Small)
The Hunger Games Earrings Stud Earrings 3 Pack "District 12"
The Hunger Games Movie Bag Shoulder bab with D ring strap "Poster Art"
The Hunger Games Movie Watch "Grey Mockingjay"
I Love the Boy with the Bread Hunger Games T Shirt