Here are a couple of amazing videos of the US Airways flight that landed in the Hudson River. The captain, pilot Chesley "Sully" Sullenberger, is an instant media star and hero! Scroll down for t-shirts (note: Cafepress seems to be removing Sully t-shirts as quickly as they get put up, so if you want one, my advice is to order any one that you see!)
Surveillance video from New York shows the jet splash down into the Hudson River.
Here's the New York Times link
to the Coast Guard video of the crash on the Hudson River. In addition to the fact that it was an amazing landing, watch how quickly the folks open the door and get onto the wing, especially on the right hand side of the aircraft. While all this was going on, Captain Chesley B. "Sully" Sullenberger III was walking the length of the plane -- twice -- to make sure everyone got out.
Now that's a true hero. So often people are declared heros when they're just doing their job, and yes, this guy was just doing his job, but oh my what a job he did!
And pretty damn quickly, the t-shirts were out there, proclaiming his "Mad Skills" and "Sully for Secretary of Transportation".

Water Landing Dark T-Shirt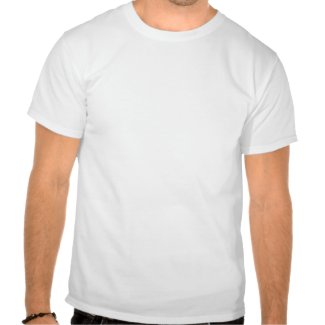 SULLY is my copilot
by
greenbaby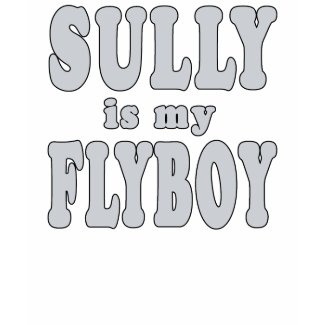 Sully is my Flyboy
by
greenbaby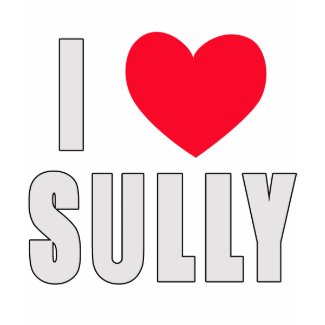 I Love Sully I HEART Sully
by
greenbaby
Create a
personalized tshirt
online at
Zazzle
See other
Events Holidays Greetings T-Shirts