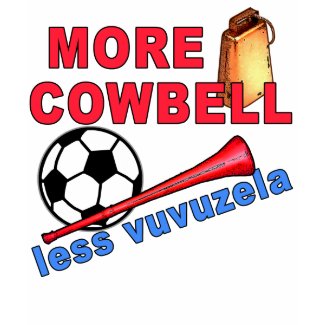 More Cowbell Less Vuvuzela T-shirt
by
greenbaby
Love it or hate it, the vuvuzela is ubiquitous and unavoidable for anyone watching the World Cup soccer tournament. So what is a vuvuzela? According to Wikipedia, it's "a blowing horn up to approximately 1 m (3 ft) in length...commonly blown by fans at association football matches in South Africa.[1] The instrument is played using a simple brass instrument technique of blowing through compressed lips to create a buzz, and emits (from the standard shorter horn of about 60 to 65 centimetres (24 to 26 in)) a loud monotone."
My Brit friend says the real tragedy of the vuvuzela is that it makes singing impossible. I think the thing is just hard on the ears. Some people have gone so far as to create filters for their tv speakers that filter out the vuvuzela. Great idea.
I love VUVUZELAS! I heart VUVUZELAS tshirts
by
greenbaby
On the other hand, someone must love the damn things...the only thing that's certain is that vuvuzelas make cool t-shirts!
Vuvuzela Fan
by
reflections06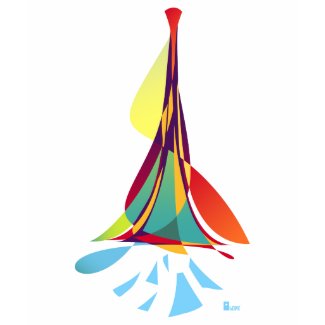 Africa for Africa by Bonk - Vuvuzela
by
BonkTeam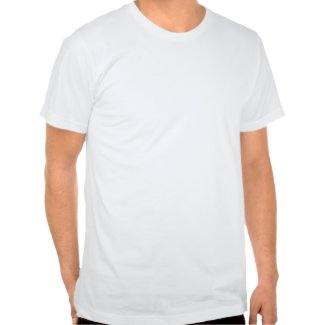 Ban the Vuvuzela 2010 World Cup Soccer
by
striker2010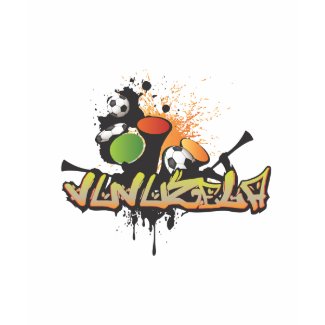 Africa for Africa by G1Media - Vuvuzela
by
g1media