The era of the Space Shuttle is over. Atlantis has undocked from the Space Station, and is due back on Earth in the pre-dawn hours of Thursday in Florida. It certainly is the end of an era for NASA and the US space program! Commemorate the final flight of Atlantis, with a great poster or tshirt to remember her by.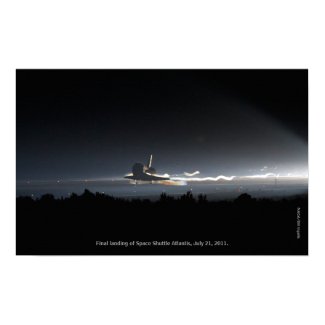 Final Landing of Space Shuttle Atlantis Print
by
AstroBaby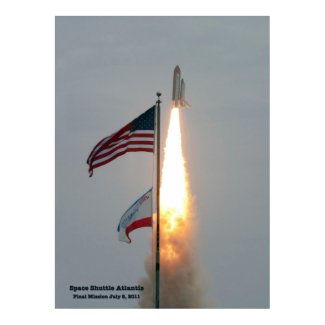 Atlantis Space Shuttle Final Lift Off Poster or Print Suitable for Framing as
by
AstroBaby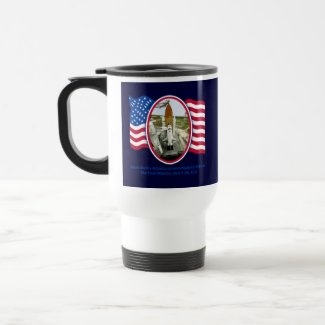 Artiistic Rendering of Space Shuttle Atlantis
by
AstroBaby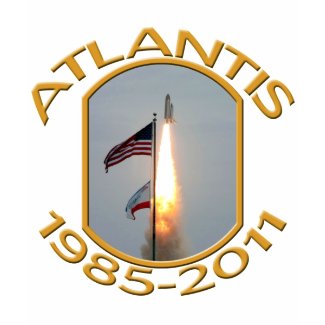 Space Shuttle Atlantis Final Lift Off Photo
by
AstroBaby
Visit
AstroBaby
for designs featuring all three retired Space Shuttle craft:
Atlantis
,
Discovery
and
Endeavor.