I'm excited!
Under the Dome will be back on TV this summer! First episode is at 10 p.m. EST June 30. The first promotion for the second season just hit the internet and it looks awesome!
There's Junior, and Barbie, and Big Jim, and all the rest...it looks to be a summer of fun!
Here are some new Under the Dome tshirts:
Buy the book!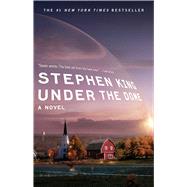 Ha! Just have to share these. Sorry the images are so tiny: